Moving Cleaning
Whether you're moving across town or across the country, it can take weeks or even months to pack, organize, and unpack again. Cleaning is not something you want to worry about – either in the house you leave behind or (especially) in your new home when you arrive. So leave the cleaning to us! We serve most of Halifax, HRM, and the surrounding area including Sackville, Fairview, Hammonds Plains, Dartmouth, Cole Harbour, Fall River, East Hants, and Bedford Nova Scotia.
Moving in? Taking the time to clean before you move in saves headaches later.  Moving out? Leave your house or apartment clean for the next tenant or home owner – it's only fair.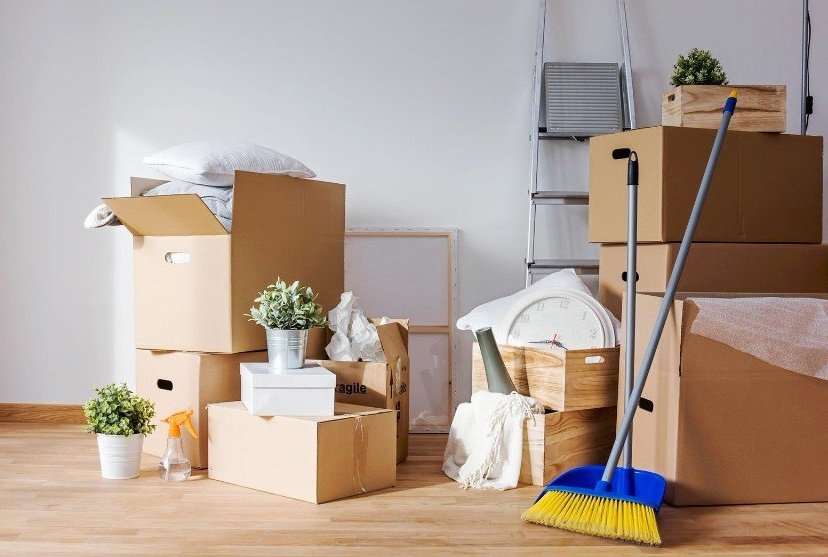 Moving Cleaning Checklist
All of our cleaning jobs are customized to your needs – and to your budget.
A moving cleaning typically includes:
Floors vacuumed throughout
Floors washed
Kitchen counter tops, sinks, stove top, oven inside and outside, sink
Kitchen and bathroom cupboards washing inside and out (and above if open to ceiling)
Mirrors cleaned
Toilets cleaned & sanitized
Bath, showers, tiles and shower doors cleaned
Light switches, outlets, door handles washed
Ceiling fans dusted and washed (where reachable)
Walls washed, and cleaned
Move-in or move-out cleaning may also include:
Cupboards washed inside and out
Drawers washed inside and out
Oven cleaned
Refrigerator washed
Closets wiped inside closets
Lighting fixtures dusted and cleaned
Washer and dryer wiped down and cleaned
We can also clean the windows if required! Note that while we're happy to do windows and even casings, it can add several hours to your cleaning job.